Hey guys and girls!

A big week that we just finished with new rumours Regarding Nintendo Switch online services, rumours on some of their AAA titles. We also see Microsoft helping gamers that live a daily disability to make easier for them to play their everyday games with a new accessory from them. While Sony announced that they wouldn't showcase new hardware at E3.

Nintendo finally announces their Nintendo service called "Nintendo Switch Online". Alright I would of drop the switch in the name of their title for the future console but that's just me. The service is kicking in September to be able to play online. So enjoy the last 4 months of free online gaming on your Switch. The services also give you other Benefits like 20 games with some sort of compatibility here's the list we found out:
Soccer
Tennis
Donkey Kong™
Mario Bros.™
Super Mario Bros.™
Balloon Fight™
Ice Climber™
Dr. Mario™
The Legend of Zelda™
Super Mario Bros.™ 3
At launch 20 titles will be launching so we're missing another ten oldies. A few months ago Nintendo announced that it would release SNES games for the service so expect a few titles from the SNES game to be announced at E3. Rumours have been swirling around that Super Smash Bros would be released in September with the online services, this is probably to help out or give a boost to their sales.

The Service also lets you save your games on the cloud that is a long-awaited feature for many gamers since theirs no way of saving your game save on your console. So at least you can have a backup. We have a price for the service, $5 for a month, $10 for 3 months and $24.99 for a full year. Nintendo also gives the ability to do a family package for the year to have the ability to add another 7 accounts for $44.99, all prices were Canadian.

Another long waiting game for the Switch is Pokémon and apparently, we have a title for it.... well 2 actually. Pokémon Let's Go! Eevee Edition and Pokémon Let's Go! Pikachu Edition which is to be released at the end of 2018 and its based on Pokémon Yellow version.

Let's talk about the Xbox, where Microsoft announced the adaptive controller, making gaming accessible with people with different disabilities. The company is investing when many others don't bother at all since for them its a small market. Good on Microsoft for making the jump. They have a few different peripherals to accommodate different needs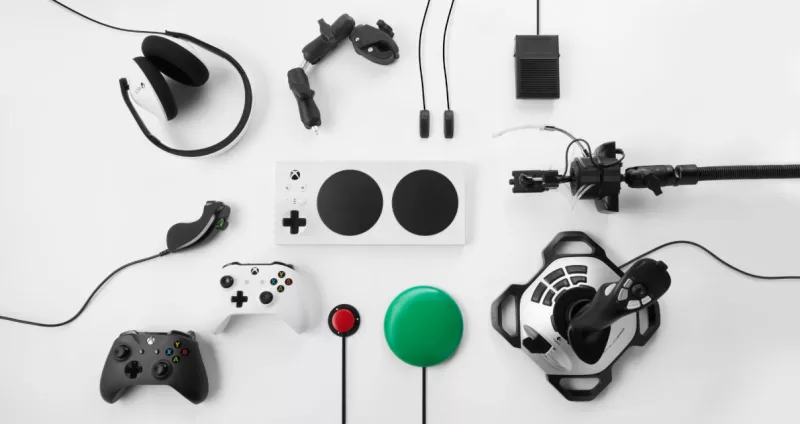 You can watch the video of the Adaptive controller here: 
In other News, Sony release update 5.55 and it does practically nothing, other then improves system performance. And No you can not still change your username! Also few plans from E3 were announced, one is that they will not showcase any hardware, this puts aside the PS5 rumours. They will focus on 4 upcoming titles: Death Stranding, Ghost of Tsushima, Spider-Man, and The Last of Us Part II. In other words nothing major is coming out from Sony at this year E3

That's it folks! This complete our Weekly Update!

Enjoy the week!
Edited by lucwolfe